Fuji Electric RYH401F5-VV2 Fuji AC Servo Amplifier
Price: ¥ 2850
发布时间:2019/9/16 更新时间:2020/1/15 Brand Name: $ brandModel.Title (imported brands) Model: Origin: Mainland China Published: 2019/9/16 Updated: 2020/1/15
Product summary: Fuji Electric RYH401F5-VV2 Fuji AC servo amplifier GYS401D5-RB2-B, GYB401D5-RC2 Fuji AC servo motor driver Fuji Fuji inverter Fuji touch screen Fuji Fuji servo motor Fuji Fuji temperature control meter Fuji Fuji PLC And accessories wholesale
Product perfection: Visits: 0
Enterprise files
Member Type: Intermediate Member
10 growth value
(0 -40) Basic reputation accumulation, browseable access
(41-90) Good reputation accumulation, you can contact to discuss
(91+) High-quality reputation accumulation, sustainable trust
Baichuan.com Intermediate Edition Member: 4 years
Industrial and Commercial Certification [Certified]
Last certification time:
Registration Number: [Certified]
Legal Representative: [Certified]
Business Type: Distributor [Certified]
Registered capital: RMB 10,000 [Certified]
Number of products: 7371
Visits: 2206733
http://m.caijubei.com/c121240/ Mobile website: http://m.caijubei.com/c121240/
http://www.bjwydx.xin Shop address: http://www.bjwydx.xin
details
Fuji Electric RYH401F5-VV2 Fuji AC Servo Amplifier GYS401D5-RB2-B, GYB401D5-RC2 Fuji AC Servo Motor Driver Fuji Fuji Inverter Fuji Fuji Touch Screen Fuji Servo Motor Fuji Fuji Temperature Controller Fuji Fuji PLC and other parts and accessories wholesale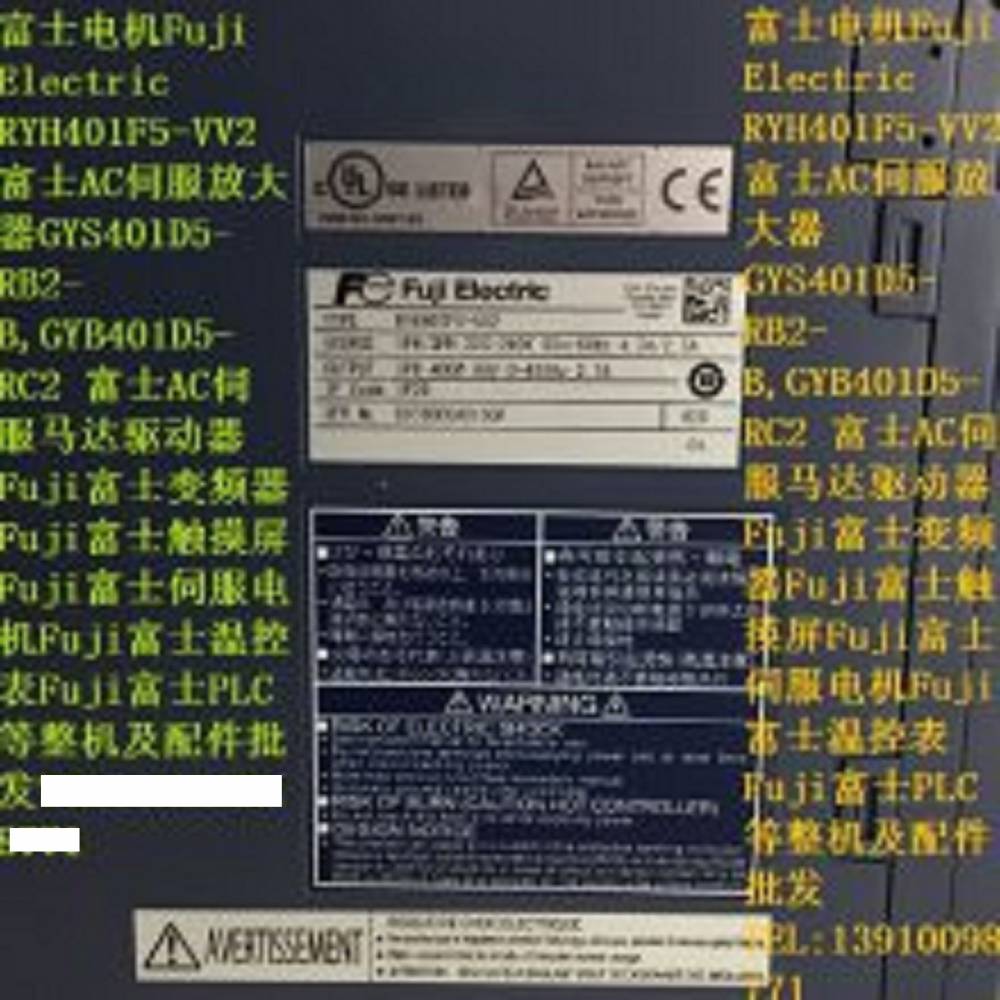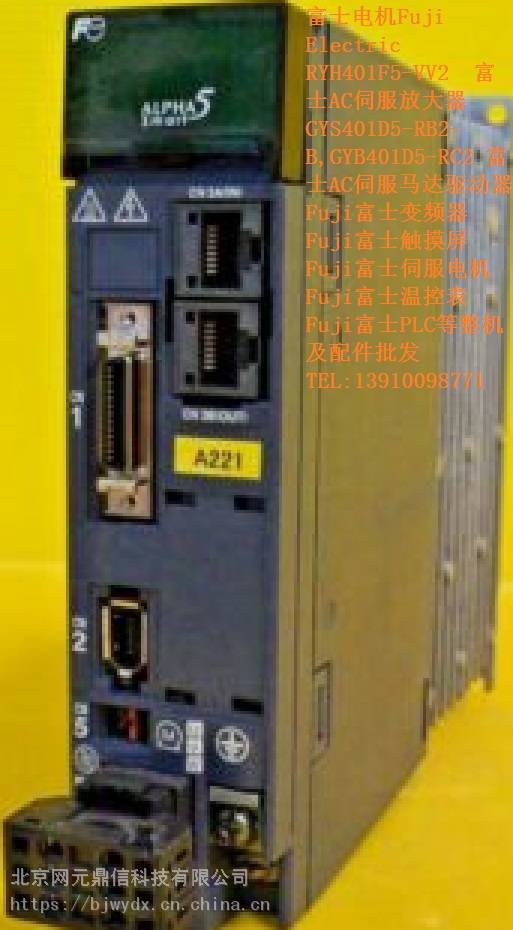 Specifications: Small inertia series
Fuji servo driver: RYH401F5-VV2
Rated speed: 3000r / min
Speed: 5000r / min
Output power: W, without brake, without connector.
product detailed information
The new products of Fuji servo motor FALDIC series, W series inherited the characteristics of α, β series, which is expressed as (standard configuration):
1. 131072 pulses with 17-bit high-resolution encoder;
2. Equipped with standard functions of servo system with vibration reduction function;
3. The rated rotation speed of the motor can be selected;
4, can choose the faldic series consistent with the control purpose;
Fuji servo motor product features:
1.Fuji servo motor realizes low speed and stable operation;
2. Fuji servo motors are equipped with a high-resolution encoder with 131072 pulses as standard: a high-resolution encoder is used to make the rotation more stable and achieve smooth mechanical operation
3. Fuji servo motor limits mechanical vibration (original vibration reduction control function);
4. In order to solve the vibration problems of the front end of the robot arm, Fu Fuji servo motors are equipped with a vibration reduction control function as standard: it can reduce the vibration of low-rigidity machinery and achieve high-beat operation of machinery
5. The Fuji computer servo motor uses the host computer controller to realize the integrated management of parameters;
6, Fu Fuji servo motors are equipped with RS-485 2 communication interfaces as standard: RS-485 communication is used between the host controller and each servo amplifier. The host controller can integrally manage the parameters of the servo amplifier.
Fuji servo motor other functions:
1. Input control power;
2. Simple debugging;
3. Servo analyzer function;
4. Trial running function;
5, monitoring output function;
6, compact structure;
7, ip67, universal.
Fuji PLC

RKC temperature control meter

Omron Thermometer

Fuji Watch PXE4 Series

Fuji button

Fuji Temperature Control Meter
PXF Series Fuji Temperature Control Meter
富士电机富士AC伺服马达GYS751D5-RC2 GYS751D5-RC2-B 200V 0.75 750W 3000r/min 富士电机750W富士AC伺服马达批发Fuji Electyic富士电机批发 GYS401D5-RC2-B 200V 0.4KW W 3000r / min Fuji Electric Fuji AC Servo Motor GYS751D5-RC2 GYS751D5-RC2-B 200V 0.75 750W 3000r / min Fuji Electric 750W Fuji AC Servo Motor Wholesale Fuji Electyic Fuji Electric Wholesale
GYS401D5-RC2 200V 0.4KW W 3000r / min Fuji AC servo motor GYS401D5-RC2-B Fuji Electric Fuji AC servo motor GYS751D5-RC2 GYS751D5-RC2-B 200V 0.75 750W 3000r / min Fuji Electric 750W Fuji AC servo motor wholesale Fuji Electyic Fuji Motor Wholesale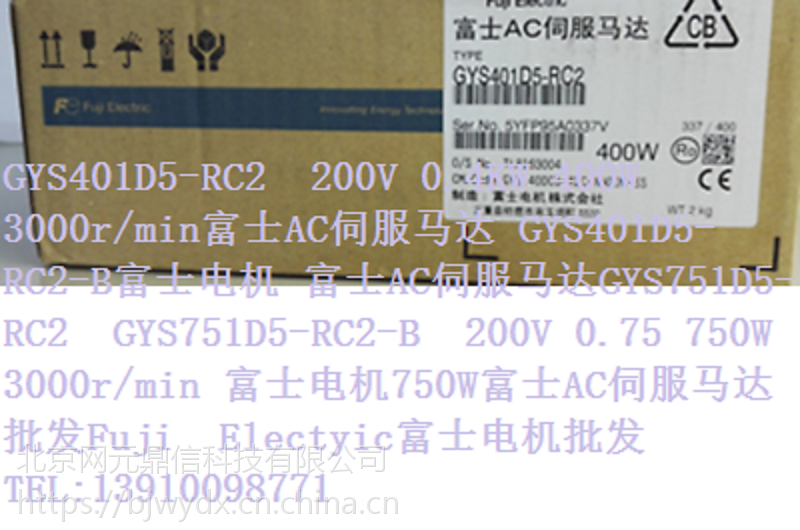 GYS401D5-RC2 200V 0.4KW W 3000r / min Fuji AC servo motor GYS401D5-RC2-B Fuji Electric Fuji AC servo motor GYS751D5-RC2 GYS751D5-RC2-B 200V 0.75 750W 3000r / min Fuji Electric 750W Fuji AC servo motor wholesale Fuji Electyic Fuji Motor Wholesale
Japanese Panasonic Series
Domestic three crystal inverter

Programming cable / download line